Product details
product details
---
Child's toys are made of natural, simple things together with innocence, with accompany fun, you can play a relish.
Like branches can be transformed into a simple slingshot, or turn down the track kept top. Childhood fun is this
simple taste.
-Gyro-
Ancient called "thousands" in Taiwan is called "dry fun," can be used to predict use with the game. Can be used to
train hand-eye coordination, torque learning to reverse and just the right balance of finger speed control, use of
school age for toys.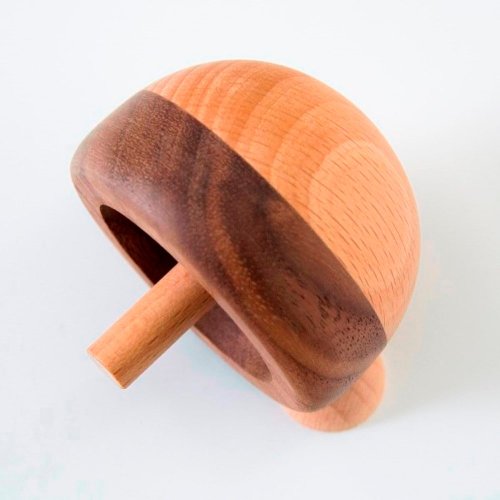 -Slingshot-
One kind of ancient hunting tools to be made easily accessible branches. Art collections can be refined and
elegant, but also can be used to shoot. Using readily available toilet paper melted into a ball when bullets, both
fun and safe.
Product Dimension (mm) : Gyro-L52 x W52 x H52;Slingshot-L85 x W140 x H20
Material:Walnut、Beech、Leather