Product details
product details
---
Cradle swaying along, Nan thin voice, coming from the ear is accompanied by her mother. Holding a boom Long
boom Long audible or castanets hand drum, funny play with play. Crisp, hearty voice, as you accompany me to
grow up memory.
-Castanets-
Is a has a very long history of percussion, also in the archaeological relics as early as the first century AD started
with castanets. Through strength and speed training rhythm and the rhythm of the music hit.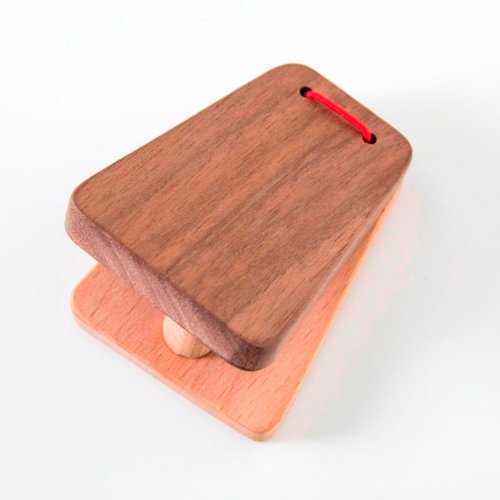 -Hand drum-
Also known as the Shining drum is a ring of ancient Chapman Grocery Shining used, in order to attract attention.
Issued by his hands rotated pound drumsticks sound, for infants and young children, it's not only interesting and
entertaining sound effects, can foster a sense of rhythm and rhythm infant hearing. Then some of the child can use
it as a toy or musical instrument to play.
Product Dimension (mm) : Castanets - L48 xW 65 x H25 ; Hand drum - L58 x W148 x H30
Material:Walnut、Beech